On-Camera Prompters:
Thru-the-lens flat panel units:
8" for Steadicam, handheld & tripods
10" 12" 13" 15" & 17" for tripods
12" 15" & 17" for jib arms
17" CRT's for "Ball Park" cameras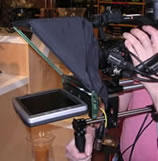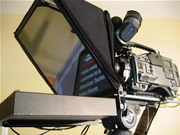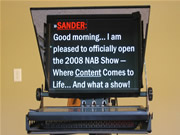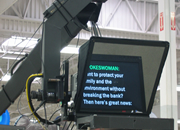 Over-the-lens flat panel units:
12" & 15" for ReflecMedia Light Rings,
and other lens restrictive adapters
12" & 15" for jib arms
Off-camera, Thru-the-Lens Prompters:
12" 15" and 17" thru-the lens prompters & stands
(for use with tripods that can't hold additional weight)
Side monitors & stands: 9" to 20" off-camera unit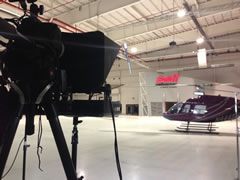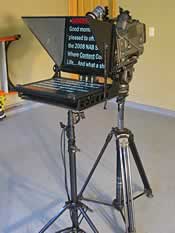 Off-Camera Monitors:
Side monitors and stands 15" to 20" for multiple talent interaction rather than "to the camera" speaking.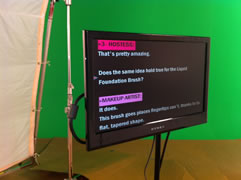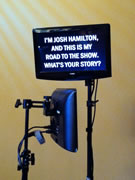 Interrotron Prompters: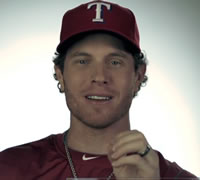 Live feed of the interviewer's face is placed into the prompter. The person being interviewed converses, eye-to-eye in real time, directly into the lens. The result: responses which are much more animated and natural (as shown at right).
Thru-the lens prompter, on or off camera mounting.
Interview on location or from a remote site.
FAQ's
Please click on the links below to toggle information on and off.)