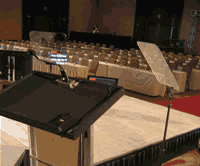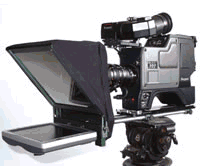 Established in 1989, incorporated in the state of Texas and headquartered in Dallas-Ft. Worth,
we provide complete teleprompter services with operators and equipment packages
for video and film productions, and for conventions and corporate meetings.
Big or small – Paris, Texas or Paris, France – we put our 20 years of
experience to work for our clients, in order to get the job done right.
We've prompted for U.S. presidents, senators, governors and mayors…
corporate executives from Wall Street to Main Street…
network news anchors and networking conference speakers…
movie stars, sports heroes and thousands of corporate superstars.
What did they all have in common? SpeakEasy Prompters Inc.
… a company committed 100% to their success.
Let us show you the difference!